1-year-old dog swept away by storm drain rescued by California firefighters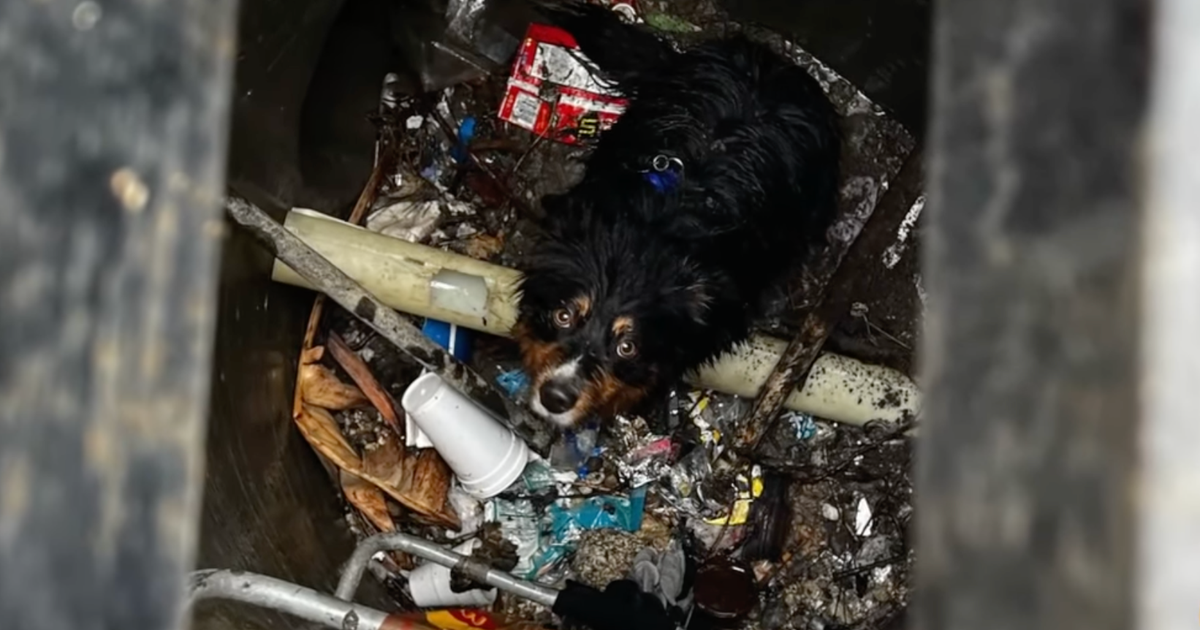 A year-old dog swept away by California floods has been rescued and returned to its owner thanks to firefighters and technology.
Seamus, an Australian shepherd, was out walking with his owner in San Bernardino and ran away Monday, the fire department said in a news release. His owner tried to catch him, but Seamus entered a storm drain and began to float away. California has experienced widespread flooding in some areas, caused by multiple storms that have been battering parts of the state for weeks.
His owners and firefighters began looking for him in the area. An employee at a recreational vehicle facility stopped a fire crew and said he heard a dog barking and then saw one floating down a canal.
The clerk followed Seamus, who found a way out of the water and into a tube in the ground.
The firemen found the tube, with Seamus inside, looking at them through the dirt and trash. He was about a mile away from the storm drain he originally entered and "miraculously managed to get out of the fast-moving water," the fire department said.
The dog was trapped at the bottom of the tube, but firefighters quickly hauled it up a ladder to safety. He appeared unharmed and in good spirits and was carried back to the fire truck to be dried and warmed up.
Seamus' collar had an Apple AirTag and ID tag on it, helping rescuers and owners find each other.
"While we would have loved to turn Seamus into a firehouse pup, we are glad to be able to reunite the dog with his owners," the fire department said.
A video posted to Facebook shows Seamus's owner meeting with him. He jumps into his arms from the fire truck, dirty and wet, but finally back home.
Thanks for reading CBS NEWS.
Create your free account or login
for more features.