Beleaguered Rep. Santos Received Seats on the Science and Small Business Committees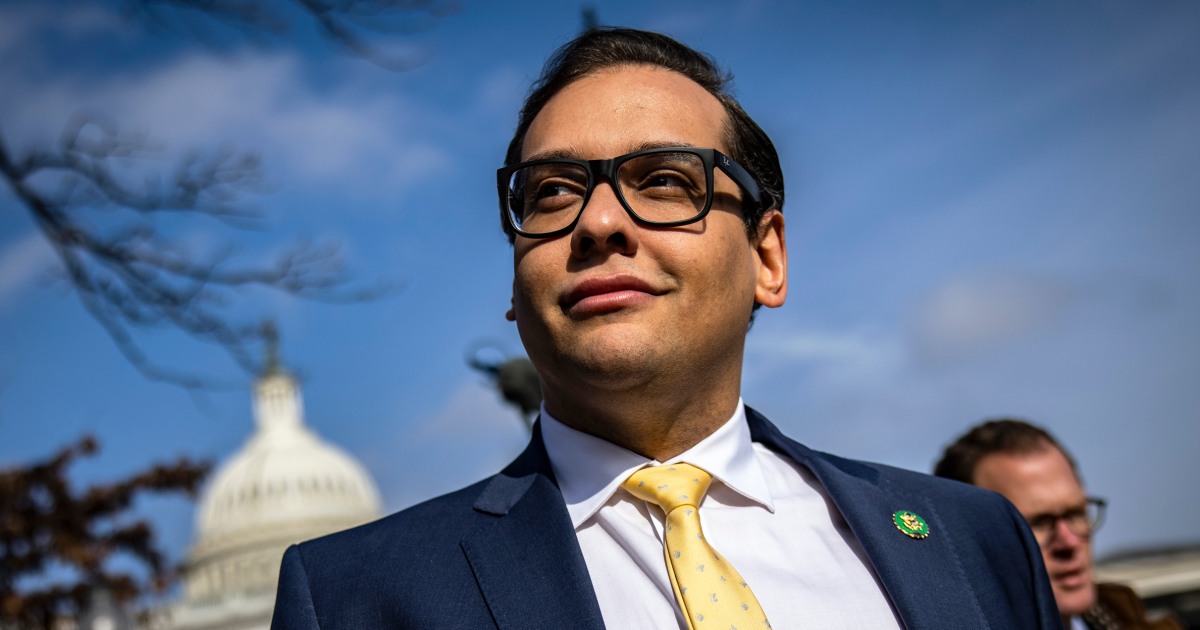 WASHINGTON — House Republicans on Tuesday awarded embattled Rep. George Santos, RN.Y., seats on two House committees, even as he faces federal, state and local investigations and his fellow Republicans are demanding he resign.
The GOP Steering Committee, which is led by Chairman Kevin McCarthy and distributes committee tasks, voted to give Santos seats on the Science, Space and Technology committee and the Small Business committee, which are two of the panels lower profile on Capitol Hill.
Small Business Chairman Roger Williams, R-Texas, confirmed Santos' appointment to his panel. Two GOP sources said Santos would also serve on the science committee.
Some Republicans, including Main Street Caucus Chairman Dusty Johnson, RS.D., had argued that Santos should not sit on any committee after he admitted to embellishing and lying about important aspects of his personal biography when running for office. Congress last year.
Members of both parties expressed concern about Santos having access to classified information through a committee item. A House Republican who frequently handles classified documents and information told NBC News last week that Santos "probably shouldn't be on Intelligence" or the House Armed Services Committee, specifically suggesting that the Small Business Committee is a safer place to sit the freshmen.
Given the slim four-seat Republican majority, McCarthy and his leadership team back Santos, even as the speaker promised the freshman lawmaker would not have a seat on any major committee, such as Ways and Means or Energy and Commerce. .