Biden remains silent on his mess of classified documents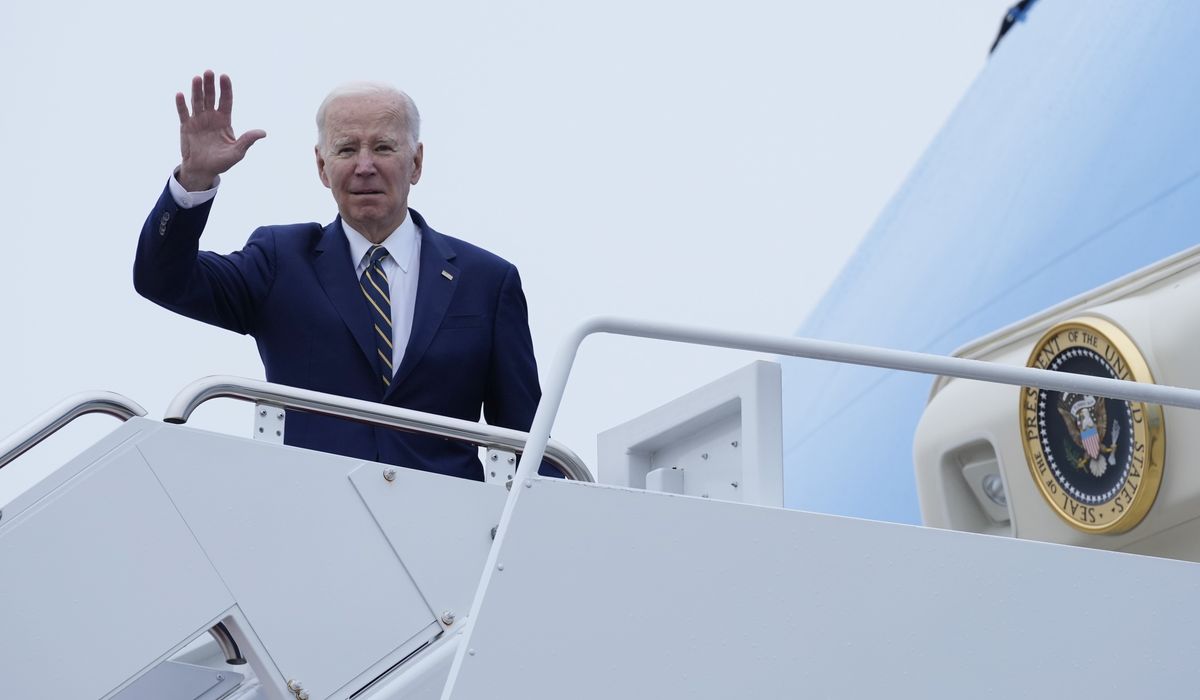 President Biden again dodged questions from reporters on Thursday about the Justice Department's investigation into classified documents found at his home and former office, marking the seventh straight day he has refused to address the potentially illegal mishandling of government secrets.
Biden ignored reporters at the White House who yelled questions at him as he boarded Marine One en route to Andrews Air Force Base.
He travels to California to survey damage from severe storms.
The president has yet to speak publicly about last week when Attorney General Merrick Garland appointed Robert Hur as special counsel to investigate Biden's handling of government documents.
Biden has only addressed the situation twice since a January 9 news report revealed that classified documents were found in his former office at Biden Penn for Diplomacy and Global Engagement in Washington, where he had an office after leaving the Obama administration.
He answered a question on the matter during a press conference in Mexico City last week and defended the storage of documents in his garage by insisting that the garage was a safe place.
White House press secretary Karine Jean-Pierre has referred numerous questions to the Justice Department or the White House Attorney's Office, saying she does not want to interfere with an ongoing investigation.
(function (d, s, id) {
var js, fjs = d.getElementsByTagName(s)[0];
if (d.getElementById(id)) return;
js = d.createElement(s);
js.id = id;
js.src = "//connect.facebook.net/en_US/sdk.js#xfbml=1&version=v2.5";
fjs.parentNode.insertBefore(js, fjs);
}(document, 'script', 'facebook-jssdk'));