Connecticut State Bill Would Allow Illegal Immigrants To Vote In State Elections: 'Completely Outrageous'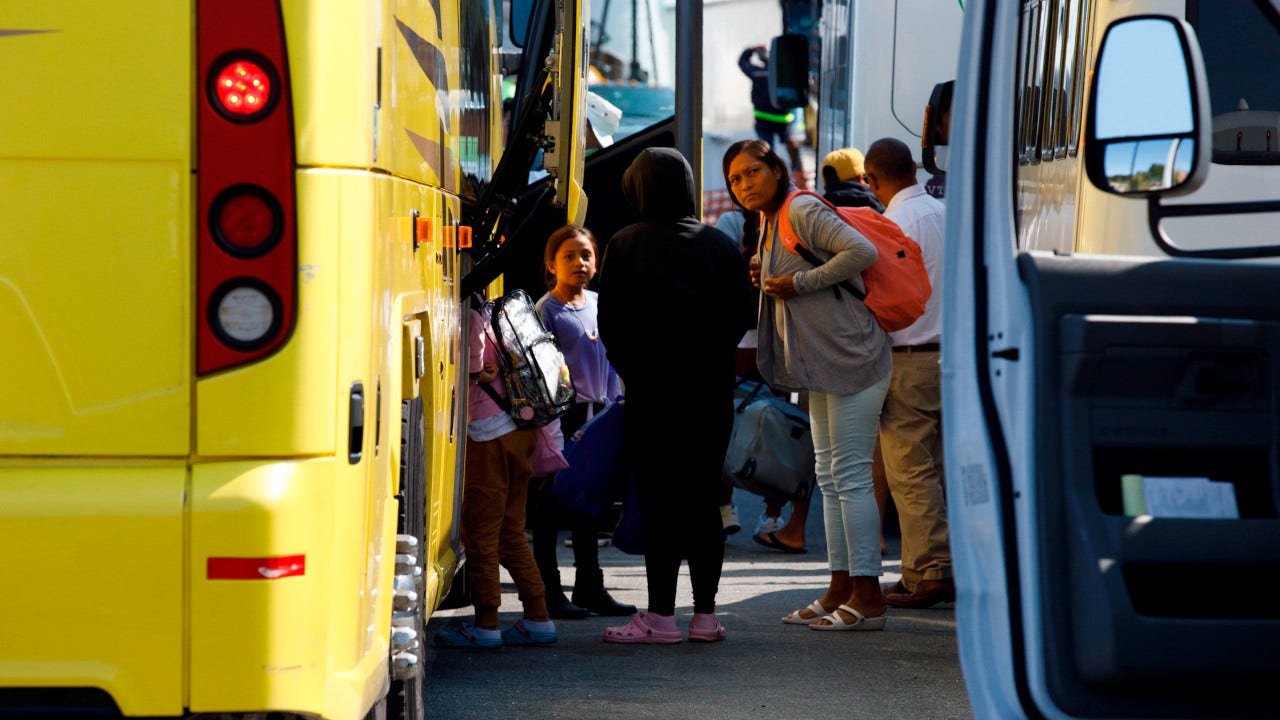 A new bill introduced in the Connecticut state legislature would allow illegal immigrants to vote in the Constitution State, marking the latest push in several states to expand voting to include non-citizens.
The legislation would amend the state constitution to "allow undocumented immigrants who are residents of the state to be admitted as electors to vote in state and municipal elections."
State Rep. Juan Candelaria, who introduced the proposed amendment, told the Hartford Courant that he did not expect the bill to pass this time, but rather to open up debate for the future.
CRUZ FIGHTS DC'S PUSH TO LET ILLEGAL IMMIGRANTS VOTE WITH BILL TO WITHHOLD FEDERAL FUNDS
"When we talk about undocumented people, they are part of our fabric of this nation and the state… They are part of the community and they should have a voice," Candelaria said. "People may not be friendly to this idea, and I respect that opinion, but at least having the process, we can have the dialogue and we can have the debate. And that's all I want."
Republicans in the chamber immediately opposed the bill, with the House Republican leader telling the outlet that the proposal was "utterly outrageous."
"I think the fact that we have open borders and are now potentially opening up elections to non-citizens completely erodes our sovereignty in this country and in our state," said Rep. Vincent Candelora.
DC COUNCIL ADVANCES BILL TO ALLOW NON-CITIZENS TO VOTE
The bill marks the latest push to allow non-citizens, sometimes including illegal immigrants, to vote in some elections.
Last year, the Washington DC city council voted to advance a bill that would allow non-citizens to vote, if they were qualified to vote. That drew significant pushback from federal lawmakers on Capitol Hill, who moved to block it.
CLICK HERE TO GET THE FOX NEWS APP
On Monday, the Vermont State Supreme Court ruled that non-citizens can continue to vote in municipal elections in Montpelier, Vermont's capital.
In 2021, the Democrat-controlled government Vermont Legislature passed two separate bills to change the municipal charters of Montpelier and Winooski to allow legal residents who are not US citizens to vote in local elections. Republican Gov. Phil Scott vetoed the measures, but the Legislature overrode his vetoes. Republicans filed a lawsuit, saying the measures were unconstitutional.
Associated Press contributed to this report.
//platform.twitter.com/widgets.js