Diamond and Silk's 'Diamond' Did Not Die of COVID-19, Death Certificate Reveals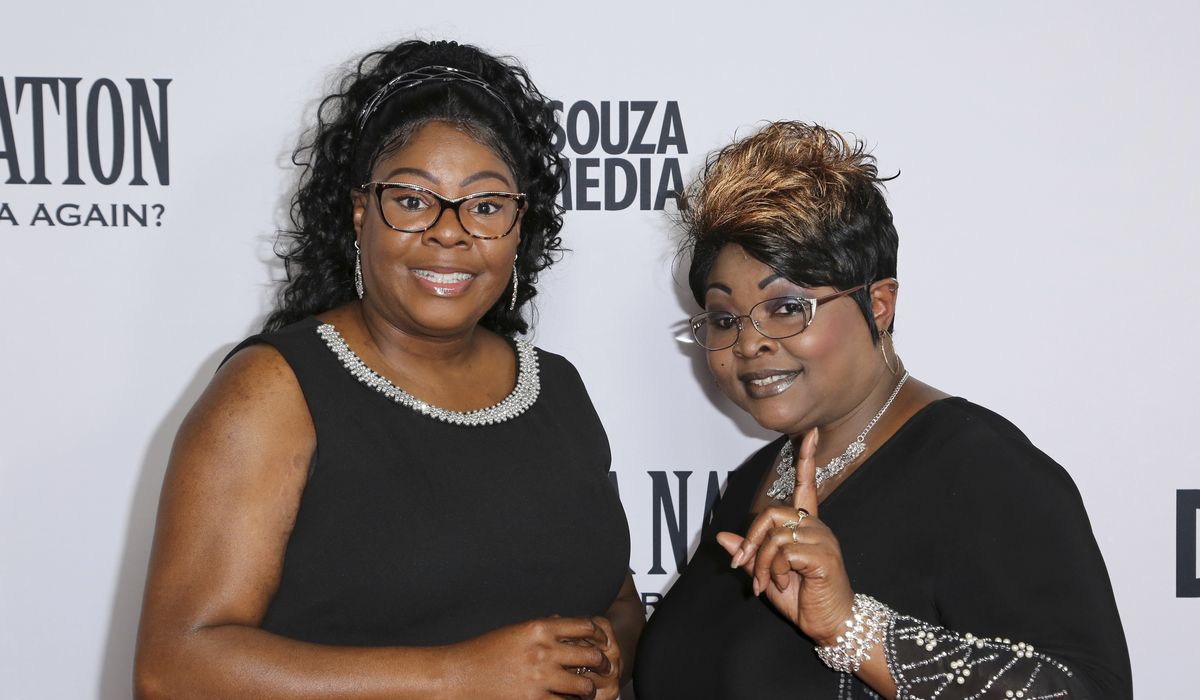 Conservative YouTube star Lynette Hardaway, the "Diamond" of "Diamond and Silk" fame, did not die of COVID-19 as numerous liberals had (sometimes gleefully) speculated on social media.
Ms. Hardaway, 51, died of heart disease due to chronic high blood pressure, the Associated Press reported Monday, citing her death certificate.
"COVID-19 was not listed as a cause or contributing factor on his death certificate, which was provided to the AP by the Hoke County Register of Deeds and signed by a local doctor. No autopsy was performed," the Associated Press wrote.
The family had not disclosed the cause of death.
But for months since a November hospitalization, commentators hostile to the duo had spread conspiracy theories, many based on a now-deleted November article on Black-news Blavity.
The Blavity article, which said that Ms Hardaway's acknowledged hospitalization was for COVID, did not cite sources for the claim, named or unnamed.
Despite both women denying that the virus had brought Ms Hardaway to the hospital, Blavity's article circulated widely in the days after Ms Hardaway's death on January 8.
Bishop Talbert Swan, president of an NAACP chapter, spread the false information, calling it ironic.
"Lynette Hardaway, also known as 'Diamond' of the MAGA Trump support duo Diamond and Silk, died from contracting what she called 'a hoax', better known as COVID-19. The irony is palpable," she said. wrote just a day after Mrs. Hardaway's death.
"So wait, I thought Covid was fake and as far as we know fake doesn't make you sick, I mean right?" an anonymous Twitter user gloated about Thanksgiving.
Diamond and Silk had lost some of their access to social media and their positions with Fox News over their skepticism about official narratives of COVID-19 and vaccines.
//platform.twitter.com/widgets.js(function (d, s, id) {
var js, fjs = d.getElementsByTagName(s)[0];
if (d.getElementById(id)) return;
js = d.createElement(s);
js.id = id;
js.src = "//connect.facebook.net/en_US/sdk.js#xfbml=1&version=v2.5";
fjs.parentNode.insertBefore(js, fjs);
}(document, 'script', 'facebook-jssdk'));