Family Files Wrongful Death Lawsuit Against Illinois Paramedics Accused Of Murder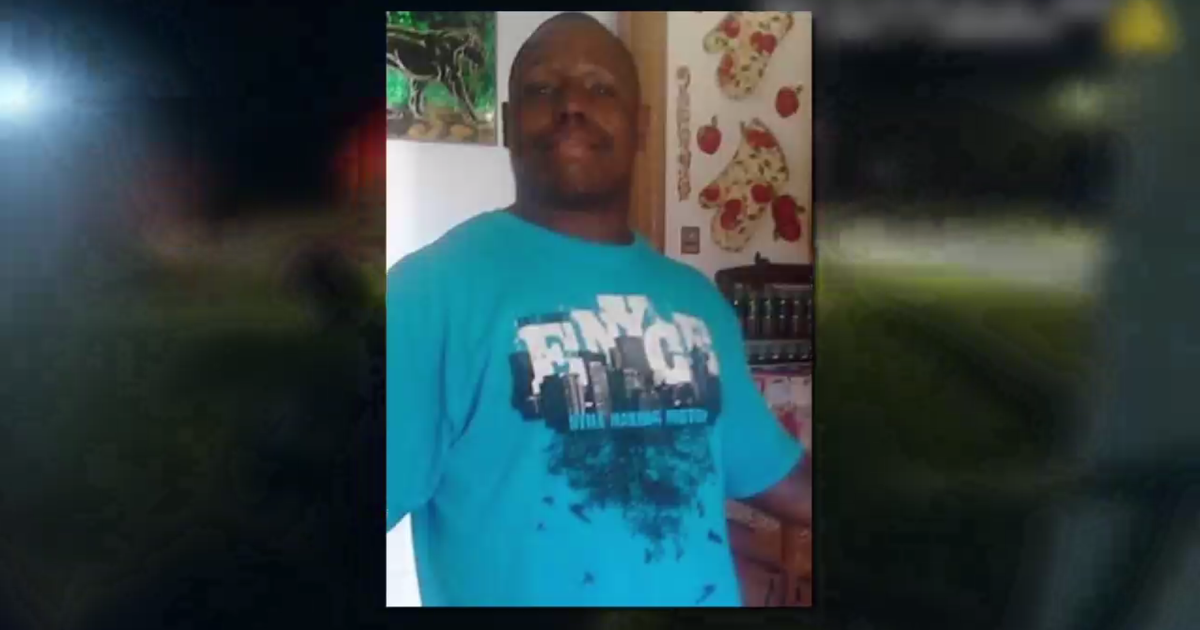 The family of a man who died after a 911 call in Springfield, Illinois, filed a wrongful-death lawsuit Thursday against two paramedics and Lifestar, a company that provides ambulance services.
Paramedics Peter Cadigan and Peggy Finley were previously charged with first degree murder in the death of Earl Moore Jr.who died after authorities said he was strapped face down on a stretcher in December.
"They didn't do anything that we all know is not only the right thing to do, but what is necessary to save a person," said attorney Bob Hilliard, who is representing the Moore family. "I mean, it was Earl that night, but who's to say who it is the next night?"
According to Springfield Police Department records, officers responded to a call after being told Moore was in distress after abstaining from alcohol and was suffering from hallucinations.
Body camera footage showed Finley, a Lifestar Ambulance Service paramedic, walking into the room and yelling at Moore to sit down.
"Earl, sit down," she is heard saying.
When Moore didn't respond, she is seen on camera dragging him across the ground.
"Sit down. Sit down. Now," he said.
"She didn't even know Earl. But she acted like she knew him by calling his name and dragging him around like that," Moore's sister, Chatara Moore, said.
In the video, Moore is seen trying to get to his feet before officers help him out.
Once outside, Cadigan appears to place Moore on his stomach, then he and Finley secure the safety straps.
This is a part of the video that has left Moore's family traumatized, they said.
"I keep seeing him hit him like that. That's what I keep seeing until Earl's whole body shakes," Moore's mother, Rosena Washington, said.
Moore died an hour later at the hospital. An autopsy test said the cause was "suffocation due to prone restraint".
Moore's family wants justice and accountability for his death and said he was a hard-working man who struggled with alcohol addiction but was trying to get better.
"My heart ached because I will never see my son again, all because of those two people," Washington said.
Both Cadigan and Finley were expected to be in court on Thursday.
Cadigan's lawyer said it was a tort, not a criminal case, and his client is "devastated." He also called the case "very unusual." CBS News has reached out to Cadigan's attorney for comment on the wrongful death lawsuit.
Finley's attorney, W. Scott Hanken, told CBS News that the murder charges are "exaggerated," saying prosecutors are turning what at best could be negligence into murder. As for the wrongful death lawsuit, Hanken, who is representing Finley in the criminal case but will not represent her in the wrongful death case, said: "He alleges negligence, and if that is the case, the negligence is not a crime." .
If convicted, Finley and Cadigan could face 20 to 60 years in prison.
CBS News contacted Lifestar after the wrongful death lawsuit was filed. A dispatcher who answered the phone said the company had no comment. He was not aware of the new lawsuit. CBS News also contacted Lifestar President and CEO Roger Campbell directly for comment on the lawsuit.