Family of Los Angeles public defender jailed in Venezuela asks for help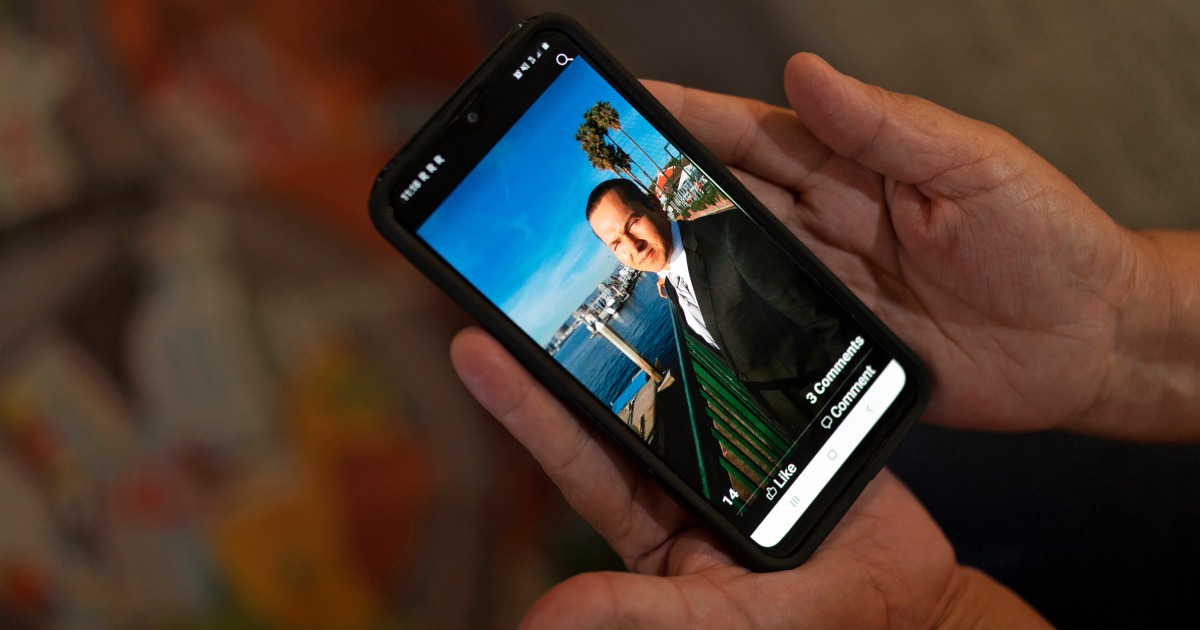 On Christmas day, Pedro Martínez received a WhatsApp video call from his son, who is in prison in Venezuela.
It was the first time since his son, Eyvin Hernandez, a Los Angeles deputy public defender who was jailed in April, had been allowed to make such a call.
"I got really nervous," Martinez said through tears of the video call. "Just seeing him and hearing his voice was the most beautiful gift I have ever received. It was a gift from God."
Martinez, 65, who is retired and disabled, said the call gave her hope that her son would be released soon.
Hernández has been accused of criminal association and conspiracy to commit a crime. His imprisonment in 2022 came as a shock; his family insists that he is innocent.
According to relatives, Hernández, 44, enjoyed traveling and was on vacation in Colombia, a country he had previously visited, last March. He was supposed to return on April 3rd.
He met up with friends in Colombia and they were planning to fly to some coastal towns. One of her friends, who is Venezuelan, needed to have her passport stamped in order to go. Hernández accompanied her to Cúcuta, a town on the border between Colombia and Venezuela, to obtain her seal.
Once in Cúcuta, they took a taxi and the driver left them in front of a dirt road and told them that they should walk downstairs.
"The intention, of course, was never to cross into Venezuela, he was just accompanying her," said Henry Martínez, Hernández's brother. "There is no sign that says: 'You are leaving Colombia' or 'Welcome to Venezuela.'"
According to Henry Martínez's account, his brother and his friend were walking along the dirt road when they met hooded men in military gear. Her friend told the men that she wanted them to stamp her passport, and the men replied that they had not done so in three years. The men told Hernández that if they wanted to enter Venezuela, he had to pay $100. Hernández told them that he was not trying to enter the country and that he did not have $100. Hernández and his friend were then hooded, put in the back of a pickup truck and handed over to Venezuelan officials, the brother said.
Since then, Hernández has been held in a notorious military prison known as DGCIM, Spanish acronym for General Directorate of Military Counterintelligence.
According to the State Department, the US special envoy for hostage affairs, Roger Carstens, visited Caracas, the Venezuelan capital, over Christmas to check on Hernández and several other Americans detained in the country.
In addition to Hernandez, they include Luke Denman, Airan Berry and Jerrel Kenemore.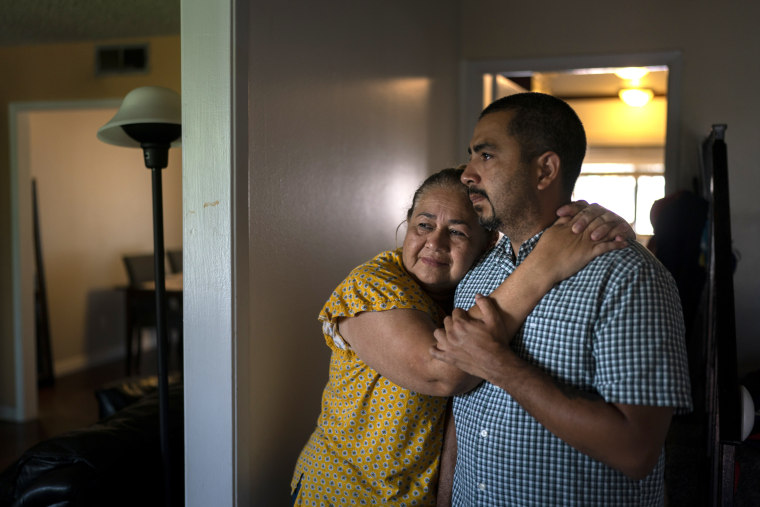 State Department calls for 'immediate and unconditional release'
Hernández has been designated by the State Department as being wrongfully detained in Venezuela.
In a statement to NBC News, the department said, "Our embassies and consulates abroad have no higher priority than the safety of American citizens abroad."
He added: "We continue to press for the immediate and unconditional release of all US citizens wrongfully detained in Venezuela. The United States government will continue to work tirelessly to seek the return of all those wrongfully detained until they are home with their families, where they belong."
It is not the first trip Carstens has made to Venezuela. Previous visits led to the release of several other Americans.
In a prisoner exchange in October, the government of Venezuelan President Nicolás Maduro freed seven jailed Americans, including five so-called Citgo 6, former US-based executives of Venezuela's oil refining company who were convicted of corruption. The sixth had been released months earlier along with a dual Cuban-American citizen.
The United States has not had a diplomatic presence in Caracas since 2019, so access to jailed Americans has been limited ever since.
'I want to go home'
Hernández was born in El Salvador and came to the US when he was 3 years old, eventually graduating from UCLA with degrees in mathematics and physics. He later received a law degree from UCLA.
His friends and colleagues have rallied behind him and formed a group of 45 people, the vast majority of them lawyers. They strategize and identify ways they can support you and raise more awareness about your case. They recently held a candlelight vigil in front of his alma mater.
"He has had an impact on all of our lives and now we are working hand in hand," said Vianey Juárez, who worked alongside Hernández as a deputy public defender years ago.
His brother and father are upset that the number of calls Hernandez can make from prison has been reduced in recent months: from three to four times a week for about 15 minutes, to twice a week for 5 to 10 minutes.
According to his brother, Hernández has been in solitary confinement most of the time, with the lights on 24 hours a day and very little space to walk. He has lost weight over the months.
Hernandez enjoys sports, said Henry Martinez, who isn't a big sports fan but would keep up with his brother's favorite teams to distract him during his calls. But he said lately, things have changed.
"Sometimes I can hear her voice weak and just frustrated and anxious," Martinez said. "He tells me: 'I want to go home.'"