George Santos allegedly dressed as a drag queen in Brazil as a teenager and performed as Kitara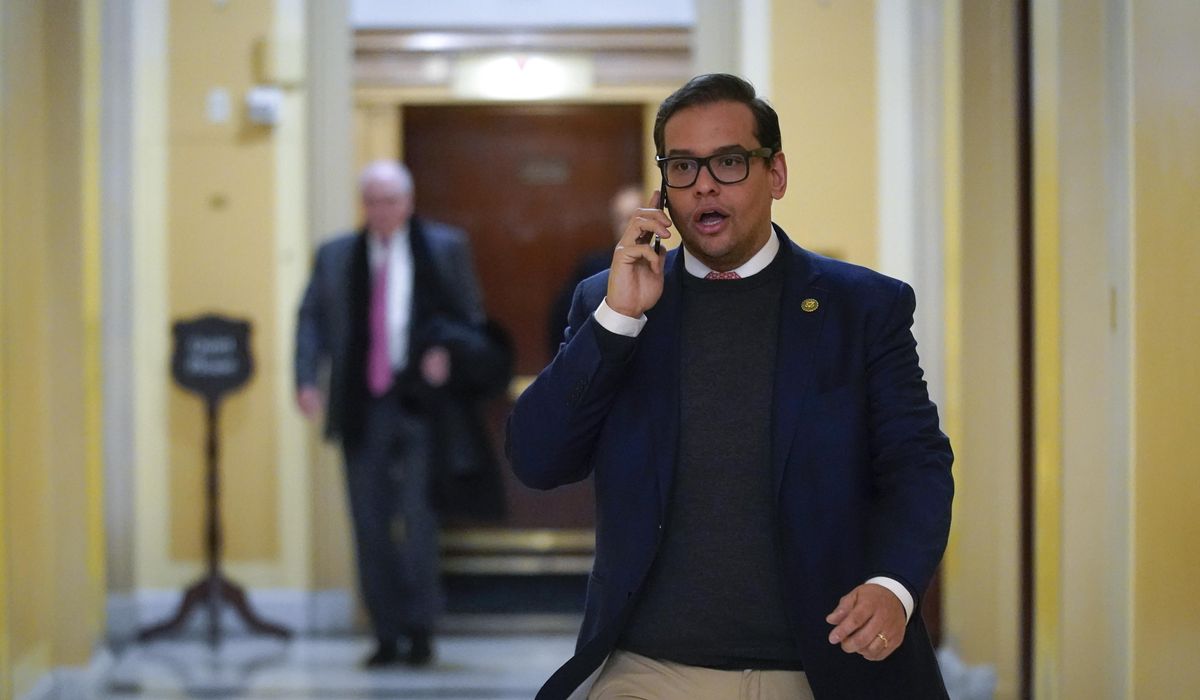 Republican Rep. George Santos could apparently lay claim to being the biggest queen on Capitol Hill, according to a new report that he dressed as a woman more than a decade ago in Brazil and was known as Kitara.
MSNBC reported that Eula Rochard, a Brazilian drag queen, said she was friends with Mr. Santos when he lived in Rio, knew him by his drag name and was never known as Georgia.
He provided a photograph of himself and Kitara Ravache from a 2008 drag show at Icarai Beach. She said Santos must have been 16 or 17 at the time.
Santos, 34, denied the report.
"The latest media obsession that I am a drag queen or that I 'acted' like a drag queen is categorically false," Mr. Santos wrote on social media. "The media continues to make outrageous claims about my life as I work for results."
He said, "I will not be distracted or bewildered by this."
Mr. Santos is facing legal scrutiny and is calling for his resignation, including from Republican officials, over a series of allegedly false statements and suspicious actions he took before being elected to New York's 3rd Congressional District.
News reports have indicated that he has been known by various names over the years, including Anthony Devolder and George Devolder.
House Speaker Kevin McCarthy and Republican Party leaders selected Mr. Santos this week to serve on the Small Business Committee and the Science, Space and Technology Committee.
The latest report comes on the heels of allegations that Mr. Santos's claim that his mother was in the Twin Towers on 9/11 was false and that he walked away with $3,000 that he promised to raise on behalf of a pair of New York veterans. Sweater. that he needed it to pay for the life-saving surgery on one of his dogs in 2016.
"The reports that he would let a dog die are shocking and insane," Santos wrote in another social media post. "My work on behalf of animals was the labor of love and hard work."
He added: "These distractions won't stop me!"
(function (d, s, id) {
var js, fjs = d.getElementsByTagName(s)[0];
if (d.getElementById(id)) return;
js = d.createElement(s);
js.id = id;
js.src = "//connect.facebook.net/en_US/sdk.js#xfbml=1&version=v2.5";
fjs.parentNode.insertBefore(js, fjs);
}(document, 'script', 'facebook-jssdk'));