Georgia prosecutor says decision 'imminent' on charges in Trump's plan to nullify 2020 election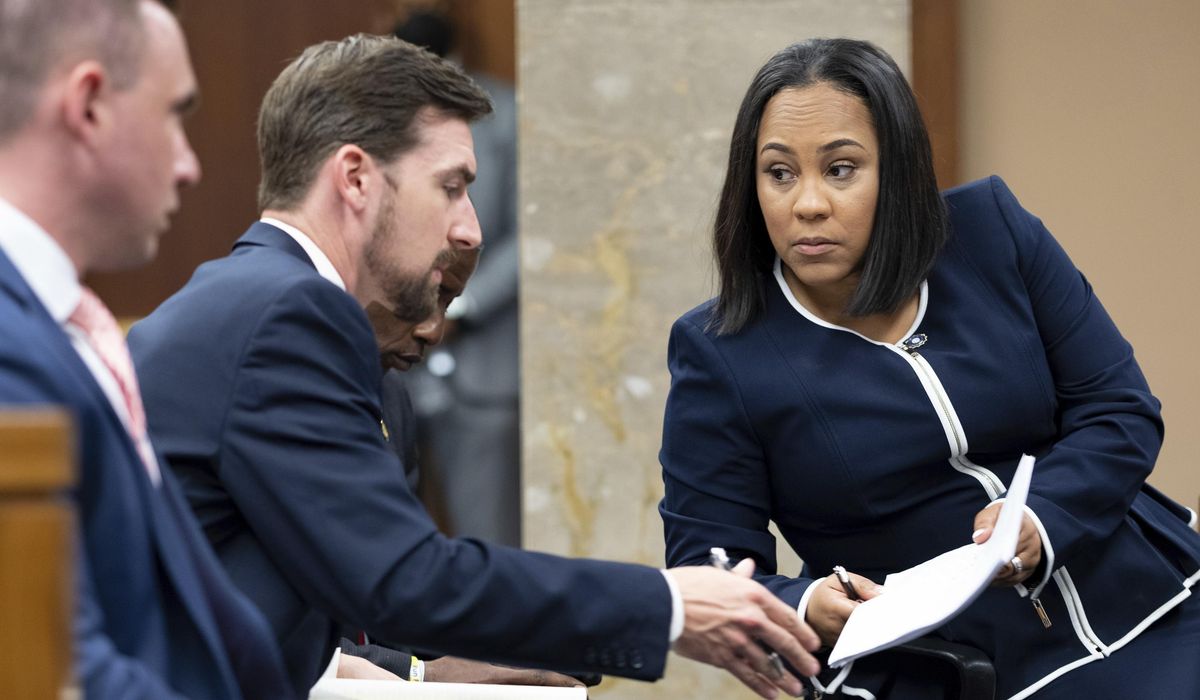 A Georgia district attorney urged a judge Tuesday to suppress a special grand jury report on possible wrongdoing by former President Donald Trump and his allies in their efforts to overturn the state's 2020 presidential election, saying she will soon decide. if you press charges.
"Decisions are imminent," Fulton County District Attorney Fani Willis, a Democrat seeking re-election next year, told the judge.
After investigating for eight months and hearing from 75 witnesses, the special grand jury recommended that their report be made public.
The special grand jury was dissolved earlier this month.
Superior Court Judge Robert McBurney said he would decide later whether to publish part of the report, saying the issue was "not a simple one."
"What is extraordinary is what is at stake here: the alleged interference with the presidential elections," the judge said.
---
SEE ALSO: Trump says he had an 'obligation' to nullify Georgia election as judge weighs grand jury report
---
If the special grand jury report recommends criminal charges, Ms. Willis would have to convene a new grand jury to consider the charges. In the meantime, she said, prosecutors "must be mindful of protecting the rights of future defendants."
"We want to make sure everyone is treated fairly. It is not appropriate at this time for this report to be released," he told the judge.
Lawyers for a coalition of media companies, including the Atlanta Journal-Constitution and the Associated Press, argued in court Tuesday that the report should be made public immediately.
Attorney Tom Clyde said the "special grand jury's veil of secrecy has come to an end."
"Public faith in the judicial system is greatly enhanced by operating in a public manner," Mr. Clyde told the judge. "The jurors themselves have requested that the report be published. There is enormous public interest in what they have said."
Witnesses called to testify in the investigation included former White House chief of staff Mark Meadows, former Trump attorney Rudolph W. Giuliani and Sen. Lindsey Graham, R-South Carolina.
The special grand jury investigated matters that included an infamous January 2, 2021 phone call between Trump and Georgia Secretary of State Brad Raffensperger; the appointment of 16 "alternate" Republican electors for Trump; and efforts to pressure a Fulton County poll worker into falsely claiming that she committed voter fraud.
There were no lawyers in the courtroom Tuesday representing Trump or other potential targets, including the 16 Republicans who signed certificates claiming to be valid Georgia presidential electors.
The special grand jury did not request Trump's testimony.
But the former president weighed in on the case Tuesday in a series of posts on his Truth Social platform, saying he had an "obligation" to call Georgia officials in protest of the 2020 election.
Referring to his phone call with Raffensperger, Trump offered a possible defense if criminal charges are filed.
"With many people on the line on what was a PERFECT call protesting the rigged Georgia elections, which I have a clear right to do and indeed an obligation to do since making the call as President, how come no one said, while on the call, that I acted inappropriately, or made a statement protesting what I said, and then slammed the phone down," Trump wrote. "None, even with so many opposing people, lawyers and others on the line. NO REPRESENTATIONS at all."
In the call, which was recorded, Trump asked Raffensperger to "find" 11,780 votes, enough to give him more than Biden in Georgia. State officials certified Biden's victory and found no evidence of voter fraud.
Trump insisted again Tuesday that his phone call was "perfect" and that his opponents cheated in the election.
"Many people, including attorneys for both parties, were knowingly on the line," he wrote.
He said that the Georgia presidential election was "MAPED AND STOLEN".
"We have all the necessary evidence. That is the CRIME!" Trump said.
(function (d, s, id) {
var js, fjs = d.getElementsByTagName(s)[0];
if (d.getElementById(id)) return;
js = d.createElement(s);
js.id = id;
js.src = "//connect.facebook.net/en_US/sdk.js#xfbml=1&version=v2.5";
fjs.parentNode.insertBefore(js, fjs);
}(document, 'script', 'facebook-jssdk'));