House Democratic leader predicts 'bipartisan' support to keep Ilhan Omar on Foreign Affairs Committee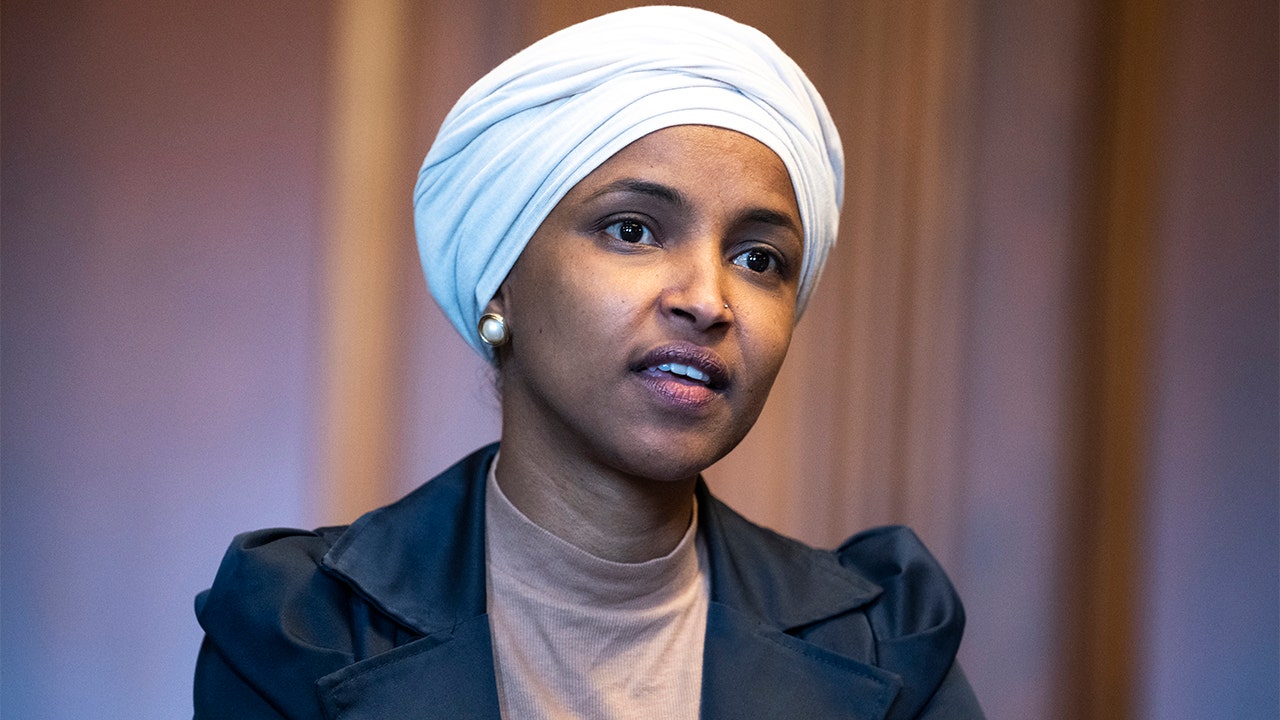 House Democratic leadership endorsed Rep. Ilhan Omar, D-Minn., after House Speaker Kevin McCarthy announced plans to remove her from the House Foreign Affairs Committee, and the head of the Democratic Caucus predicted that the Republicans will join him in an effort to keep it. there.
During a press conference Wednesday morning, House Democratic Caucus Chairman Pete Aguilar, D-Calif., answered a question about Omar's possible removal from the committee and offered a reminder that Omar is not automatically out of committee just because McCarthy made the announcement.
"It would take a vote and a resolution for that to happen and the Democratic Caucus supports Representative Omar that she should serve on this committee. And we will see how the Republicans want to handle this," Aguilar said.
Omar has annoyed her colleagues in the past with anti-Israel statements that have played on anti-Semitic tropes, such as when she said, "It's all about baby Benjamins" to explain why McCarthy criticized her for opposing the Jewish state. He also drew anger over a comment in which he compared the United States and Israel to Hamas and the Taliban.
SCHIFF, SWALWELL, OMAR RESPOND AFTER SPOKESMAN MCCARTHY KEEPS THEM OUT OF COMMITTEES: 'POLITICAL REVENGE
Aguilar said the Democratic Caucus supports Omar sitting on the Foreign Affairs Committee and said he has reason to believe at least some Republicans do as well.
"She has the background, breadth and experience to serve on this committee, and she should be able to," he said. "And clearly, based on the letter I read, it's going to be a bipartisan vote to keep her in committee."
MCCARTHY ANNOUNCES GOP MEMBERS APPOINTED TO HOUSE PANEL ON THE 'WEARING' OF BIDEN ADMINISTRATOR'S GOVERNMENT
Aguilar recalled that when Democrats moved to remove Republicans Marjorie Taylor Greene and Paul Gosar from committees in 2019, those were also bipartisan votes. It looks like the Democrats will have some Republicans on her side to support Omar should she come up for a vote on her committee assignment, though whether it will be enough to keep her out of it remains to be seen.
CLICK HERE TO GET THE FOX NEWS APP
So far, Rep. Victoria Spartz, R-Ind., has said she opposes Omar's removal, as has Rep. Nancy Mace, RS.C.