Inside a Homeland Security raid that uncovered possible fentanyl chemicals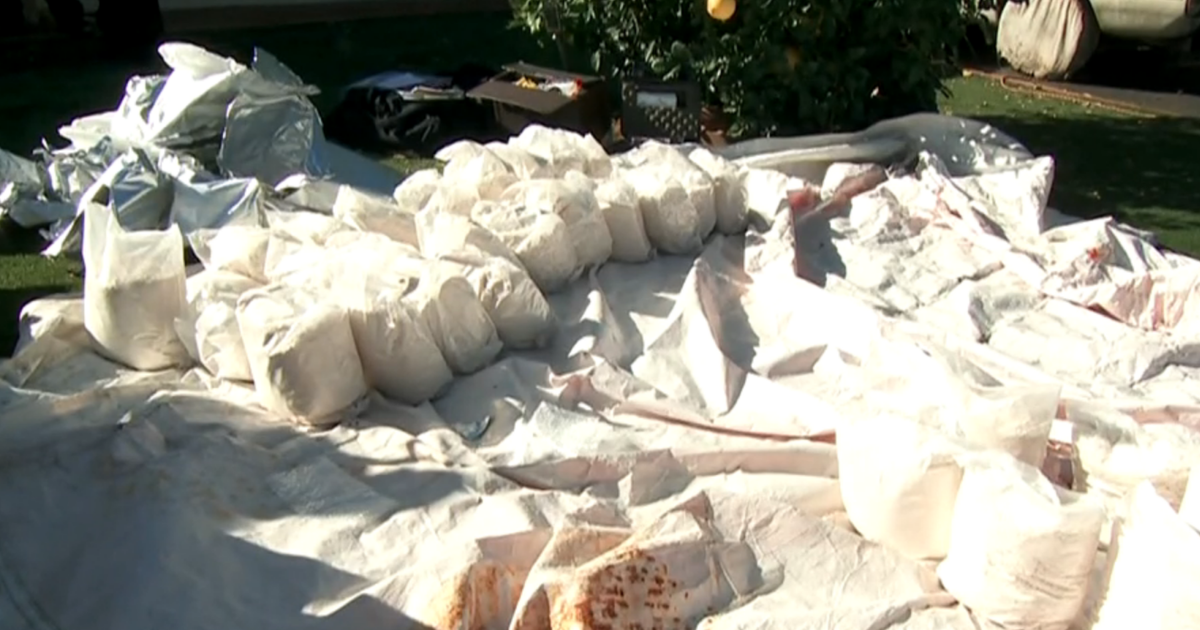 Tucson, Arizona — Before dawn Thursday, Homeland Security agents gathered to report a raid in a quiet residential neighborhood in Tucson, Arizona.
The target was a house where suspects possibly linked to the distribution of fentanyl are allegedly operating.
"We are looking for potential precursor chemicals," said Christian Webster, assistant special agent in charge of Homeland Security Investigations (HSI).
The operation, which involved multiple law enforcement agencies, was looking for chemical precursors used to make fentanyl, a drug some 50 times more powerful than heroin.
Agents seized more than 100 pounds of precursor chemicals from the Tucson home, with some of those chemicals come from china.
Mexican drug cartels ensure that the items that go into making fentanyl are shipped separately, making it difficult to stop distribution.
"There are so many different forms of smuggling in the United States," said Leo Lamas, special agent in charge of HSI. "It's coming in via 18-wheeler trucks. You are entering through passenger vehicles. It's coming in through people crossing the border. He is being backpacked into the country."
Last year, the Drug Enforcement Administration seized more than 50 million fentanyl pills and more than 100,000 pounds of fentanyl powder in the US, enough to kill all Americans.
Misty Little's 26-year-old daughter was among those who died from fentanyl, unaware that she swallowed a pill laced with the drug.
"I want people to know that Cheyenne was a vibrant young woman with her whole future ahead of her," Little said. "That bad decision that she shouldn't have lost her life for."
Thanks for reading CBS NEWS.
Create your free account or log in
for more features.