Kim Kardashian buys Princess Diana's amethyst and diamond cross for $197,453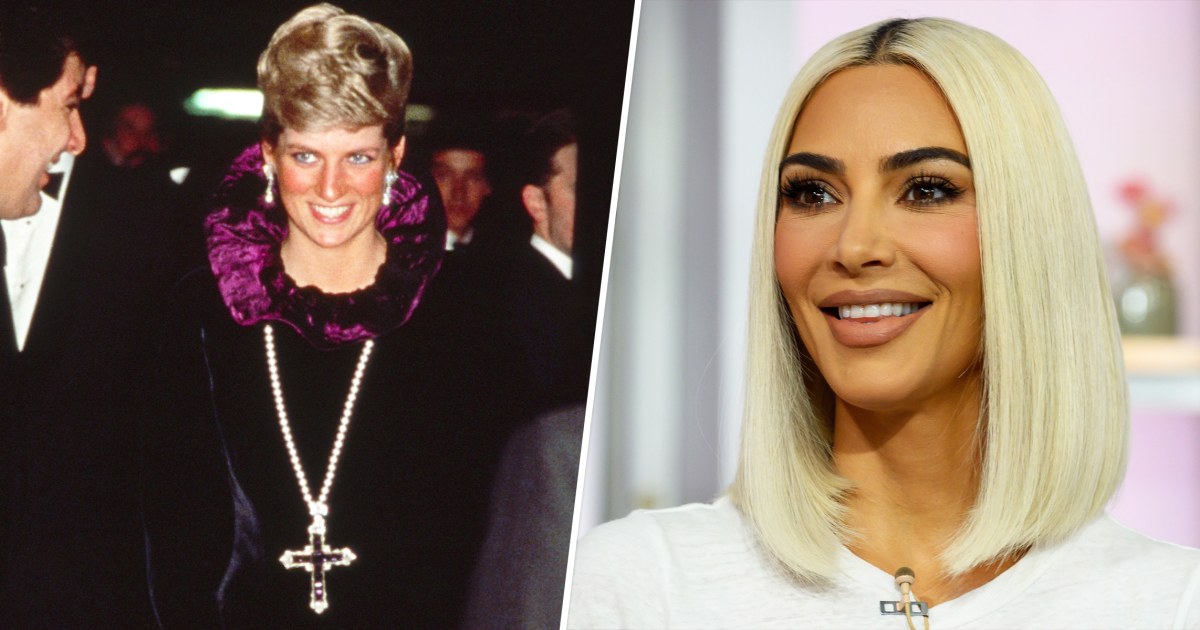 Kim Kardashian is now the owner of one of Princess Diana's precious jewels.
The "Kardashians" star bought the Princess of Wales's amethyst and diamond Attallah cross for $197,453, Sotheby's London announced Jan. 18. Diana wore the piece on October 27, 1987, when she attended a charity gala in London.
For the occasion, Diana wore a purple velvet Catherine Walker gown, with the crucifix suspended from a pearl necklace. There were four bidders hoping to get their hands on the cross, and Kardashian snapped up the piece "for more than double the pre-auction estimate," Sotheby's London said.
The Attallah cross was created in the 1920s by Garrard, who was a close friend of the late royal. Diana's famous sapphire engagement ring, which now belongs to the new Princess of Wales, the former Kate Middleton, was also designed by Garrard.
Diana wore the cross several times over several years. According to the auction house, "it is understood that the cross was only worn by the princess and, after her death, never seen in public again until now."
According to Sotheby's London, "The cross has a total diamond weight of approximately 5.25 carats and measures approximately 136 x 95mm."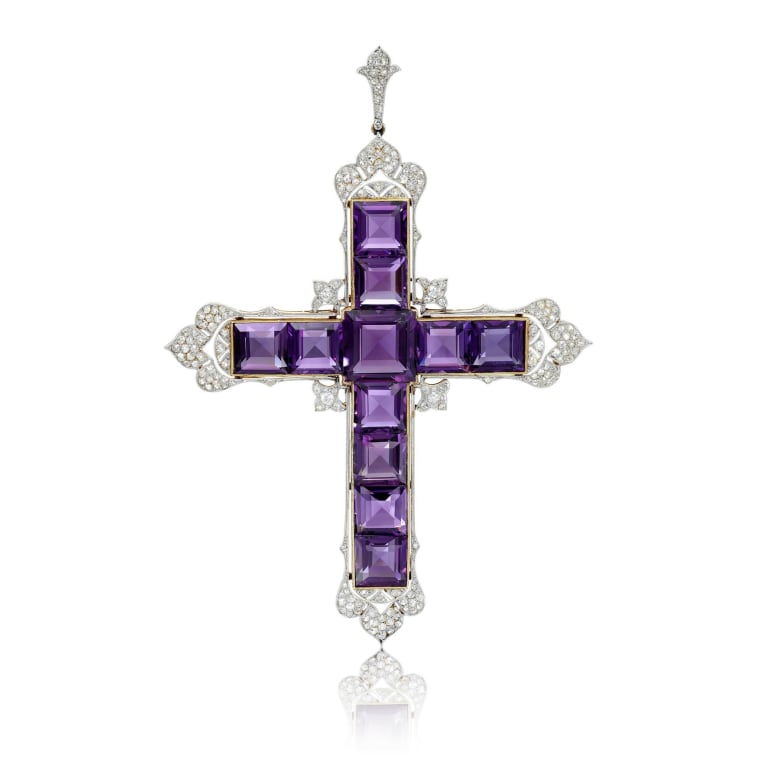 Over the years, Kate and Meghan, Duchess of Sussex have also worn their late mother-in-law's jewelry. Most recently, the former Meghan Markle wore the emerald-cut aquamarine solitaire ring she wore on her wedding day to attend the 2022 Robert F. Kennedy Human Rights Ripple of Hope Gala on Dec. 6.
On November 22, Kate donned the Cambridge Lover's Knot tiara during King Charles III's First State Banquet held at Buckingham Palace on November 22.
Kardashian's big buy comes after she wore Marilyn Monroe's "Happy Birthday" gown to the 2022 Met Gala. The Skims founder made headlines when she arrived in the iconic 1962 gown, and many had mixed reactions.
Kardashian was able to borrow the dress from owner Ripley's Believe It or Not museum. While she only wore the dress for less than five minutes at the Met Gala, there were rumors that she damaged it.
Both Ripley and Kardashian denied claims that the dress was ruined.
"It was such a process. I showed up on the red carpet in a robe and slippers, and put the dress on the bottom of the carpet, went upstairs. I probably had it on for three minutes, four minutes, and then changed right at the top of the stairs," Kardashian told TODAY's Savannah Guthrie and Hoda Kotb in June 2022.
"I respect her," he said of Monroe and cast her in the song "Gilded Glamour." "I understand how much this dress means to American history, and because the theme is American, I thought, 'What's more American than Marilyn Monroe singing 'Happy Birthday' to the President of the United States?'"