Man stabs 2 passengers to death, injures 7 others on train in Germany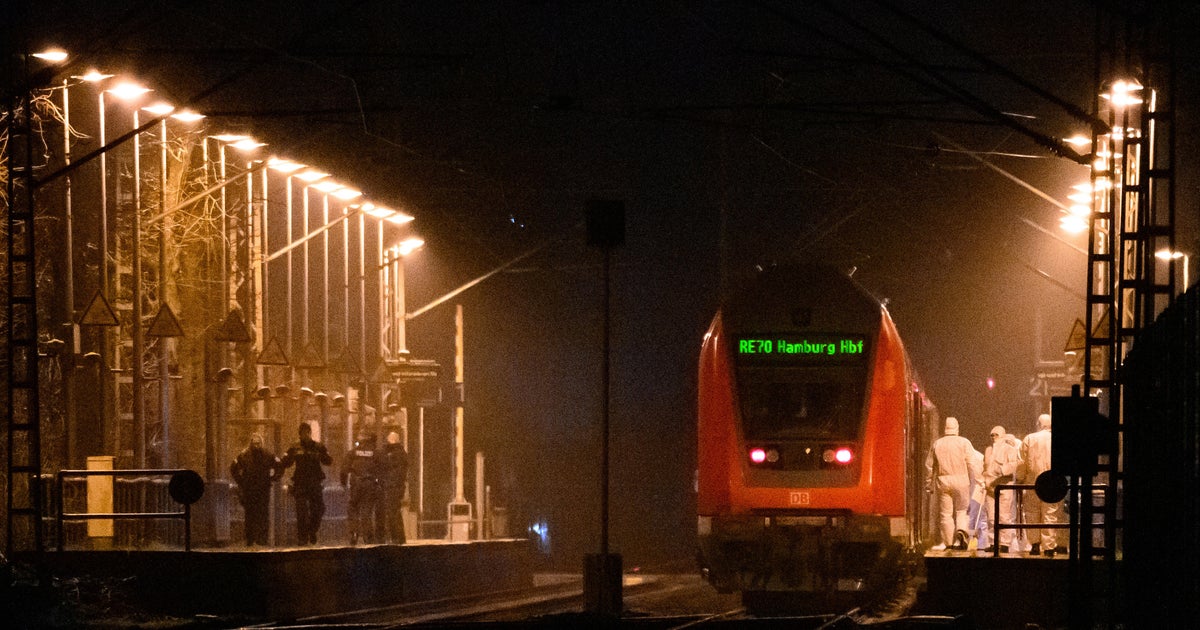 A man fatally stabbed two people and wounded seven others on a train in northern Germany on Wednesday before being arrested, police said. German Federal Police said the man used a knife to attack several passengers shortly before a regional train traveling from Kiel to Hamburg arrived at Brokstedt station.
Police spokesman Juergen Henningsen of the nearby city of Flensburg said two of the people stabbed died after the attack. Three people were seriously injured and four others suffered minor injuries. No details were given about the identity of the victims.
The attacker was also injured and was taken to hospital, police said.
Police did not provide any information on the identity of the suspect, other than to say that he was between 20 and 30 years old. They said his possible motives were under investigation.
Police said they were first alerted to the incident shortly before 3:00 p.m., when several passengers on the train made emergency calls to police. Police said the train stopped and the attacker was detained outside the train.
Schleswig-Holstein State Minister of the Interior Sabine Suetterlin-Waack expressed her dismay at the attack.
"It's terrible," Suetterlin-Waack told German public broadcaster NDR. "We are shocked and horrified that something like this happened."
Regional police and federal police were on the scene and the prosecutor's office was investigating the attack, NDR reported.
The Brokstedt train station was closed for several hours and train traffic was delayed in northern Germany.
The Deutsche Bahn train operator expressed its condolences on Wednesday night, saying "our deepest condolences go out to the families of the victims. We wish the injured a speedy and full recovery."
Police and emergency workers established a wide security perimeter around Brokstedt station as helicopters circled overhead.
The Bild newspaper said passengers who witnessed the attack panicked on the train and the suspect had injuries to both hands when he was detained.
Germany has been hit in recent years by several deadly knife attacks, some carried out by extremists and others by people suffering from serious psychological problems.
A Syrian jihadist was sentenced to life in prison in May 2021 for stabbing to death a German man and seriously wounding his partner in a homophobic attack in the eastern city of Dresden.
Last June, a 30-year-old woman died of her injuries after an apparently random knife attack on students on a college campus.
In September 2022, a man wielding a knife injured two people in Ansbach, a Bavarian town near Nuremberg, before being shot dead by police who said they were investigating a possible "Islamist or terrorist context."
A German court in December sentenced a Syrian-born man to 14 years in prison for an Islamist knife attack on a train that injured four passengers.
Last year, a German court sent a Somali man to a mental hospital after he stabbed three people to death in the southern city of Wurzburg in 2021.
AFP contributed to this report.