Nighttime shooting in Yakima, Washington, leaves 3 dead, suspect on the run | CNN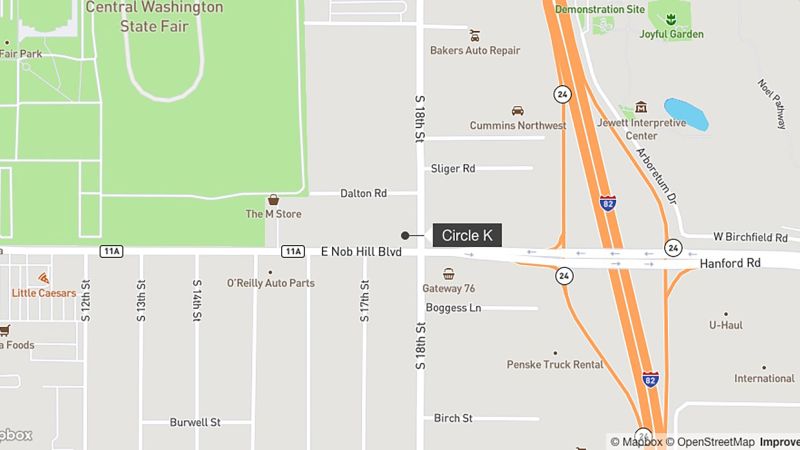 CNN
—

At least three people have died after a nighttime shooting in Yakima, Washington, according to Yakima Police Chief Matt Murray.
Murray said the shooting suspect is still at large.
"This is a dangerous person and he is random, so there is a danger to the community," Murray said. "We don't have a motive and we don't know why."
While speaking to the media Tuesday, Murray said that at approximately 3:30 a.m., a suspect walked into a Circle K store on Nob Hill Blvd and began shooting.
"When officers arrived, they located three people deceased at the Circle K store and quickly realized there was a second shooting scene across the street at the ampm," Murray said.
At the ampm store, Murray said the suspect "fired at a vehicle; the party in that vehicle can be seen moving into the passenger seat, and then the suspect stole their car."
Murray said the person who was abducted could be a fourth victim, but his status is unknown.
"It seems to be a random situation," Murray said. "There was no apparent conflict between the parties – the man just walked in and started shooting."
Murray said the suspect's location is unknown, but authorities are looking for a "gray or silver Chrysler sedan."
Murray said his department has video of the scene and will post photos of the unknown suspect shortly.
"We will do everything we can to locate and apprehend that person and keep the public informed," he added.