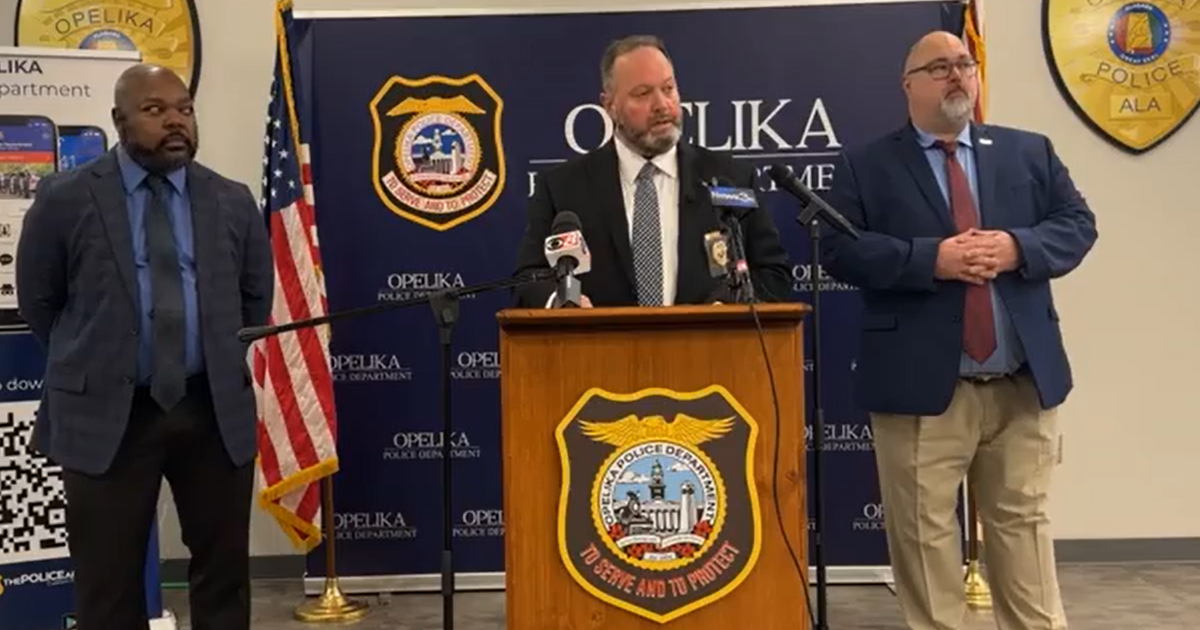 Since 2012, the remains of the toddler found behind a mobile home in Alabama have been known only as "Baby Jane Doe." On Thursday, Opelika police announced they identified the girl as Amore Joveah Wiggins and arrested her father on suspicion of her death.
Police Chief Shane Healey said investigators identified the girl by taking a genetic profile, developed from DNA extracted from the remains, and uploading it to a DNA database to search for relatives.
Police identified the girl's father as 50-year-old Lamar Vickerstaff Jr. and arrested him in Jacksonville, Florida, charging him with felony murder. Vickerstaff and his wife, Ruth Vickerstaff, who is not the child's mother, were charged with failing to report a missing child.
It was not immediately known if the Vickerstaffs have an attorney.
Healey said the girl's mother, Sherry Wiggins of Virginia, lost track of the girl after a Virginia court awarded the Vickerstaffs physical and legal custody in 2009 and "has been looking for her ever since."
"The level of dedication to this case, I've never seen it in my entire career, to see a group of men and women come together in search of a name," the police chief said.
Healey was emotional at times during the press conference, saying, "It felt really, really good to say her name out loud."
Amore's skull and bones were found on January 28, 2012, in a trailer park in Opelika, a city of about 30,000 people about 55 miles (89 kilometers) northeast of Montgomery.
Authorities believe Amore, who was born on New Year's Day 2006, was between the ages of 4 and 7 when she was killed. An autopsy showed that she had suffered 15 fractures to her skull, arms, legs, shoulders and ribs in her lifetime, Healey said. Forensic scientists also believe she had been malnourished, she said.
"Amore died a tremendous and horrible death," Captain Johnathan Clifton said.
Police questioned people who knew the family in one of the places they may have lived, including Alabama, Jacksonville, Florida. and Norfolk, Virginia, to contact them if they have any information about the family or the child. Police said Lamar Vickerstaff grew up in Opelika and is in the process of retiring from the US Navy.
Police said early attempts to develop a DNA profile for the Jane Doe were unsuccessful due to the condition of the remains. But in 2022, two companies were able to extract DNA from the scalp and hair, and a genetic profile was compiled and uploaded to a DNA database. A genealogist who works closely with the National Center for Missing & Exploited Children uses the genealogical profile to identify possible relatives and develop investigative leads, the police department said.