Republican Sen. Graham Responds for Biden on Classified Documents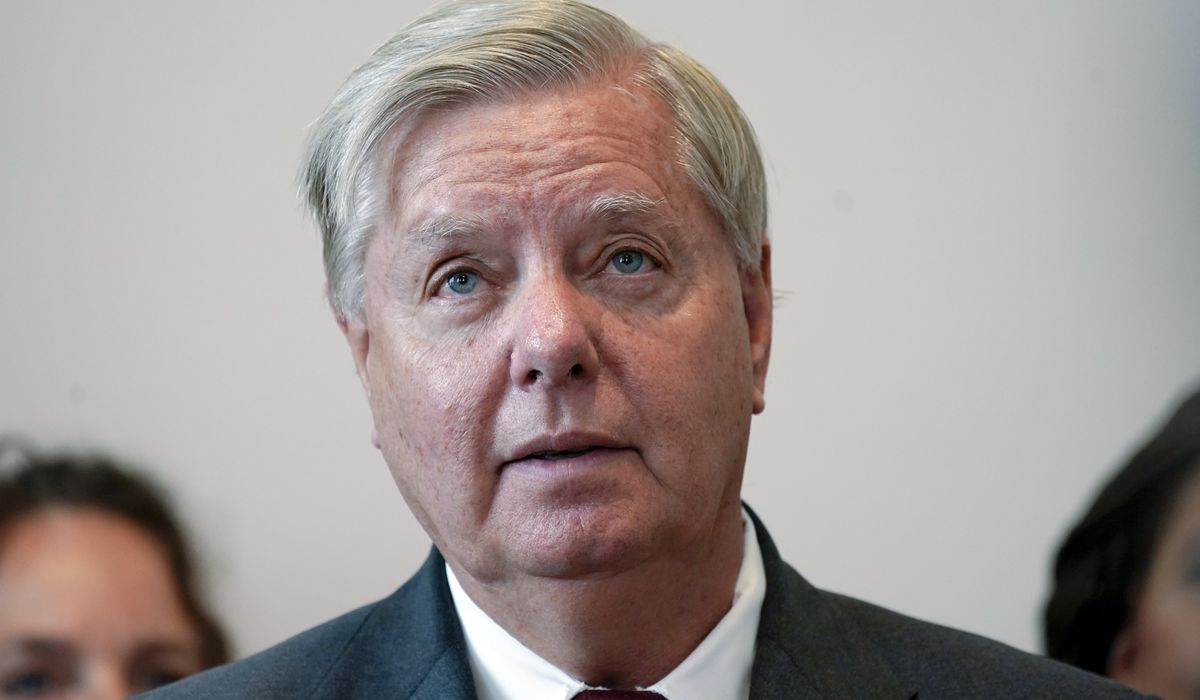 Senator Lindsay Graham said Tuesday he would be "shocked" if President Biden's mishandling of classified documents was sinister.
Graham told reporters that while he was concerned about the scandal, he vouched for Biden's character and integrity.
"I have known President Biden for a long time," said the South Carolina Republican. "I'd be surprised if there's something sinister here."
Despite endorsing the president's character, Graham said Biden must answer why he withheld classified documents from his tenure as vice president. The senator said the questions were similar to those former President Donald Trump had to answer after his Mar-a-Lago property was raided last year for failing to return documents to the National Archives in a timely manner.
"Same for Trump: Why did he do it, what was in the documents, how were they withheld, who had access to them?" said Mr. Graham.
Mr. Biden is facing public scrutiny after classified documents were found in his former office at the University of Pennsylvania and a garage at his Delaware home. Some of the documents included intelligence memos related to China and Ukraine that were marked top secret.
---
SEE ALSO: GOP Senators Join Call for Secret Service to Release Biden Visitor Logs
---
The revelations have sparked theories from conservative lawmakers that the documents might have been in the hands of Biden's son Hunter. The younger Biden, who has gone public with his battles with addiction, ran lucrative deals in China and Ukraine during his father's tenure as vice president.
From 2018 to 2019, Hunter Biden listed his father's Delaware home as his primary residence. That period, according to Hunter Biden's memoir, was when his alcoholism and drug addiction were at their worst.
It was also a period when Hunter Biden was receiving millions of dollars from Patrick Ho, a Chinese businessman with extensive ties to Chinese military intelligence.
(function (d, s, id) {
var js, fjs = d.getElementsByTagName(s)[0];
if (d.getElementById(id)) return;
js = d.createElement(s);
js.id = id;
js.src = "//connect.facebook.net/en_US/sdk.js#xfbml=1&version=v2.5";
fjs.parentNode.insertBefore(js, fjs);
}(document, 'script', 'facebook-jssdk'));