Rocket Lab launches 3 satellites in its first mission from US soil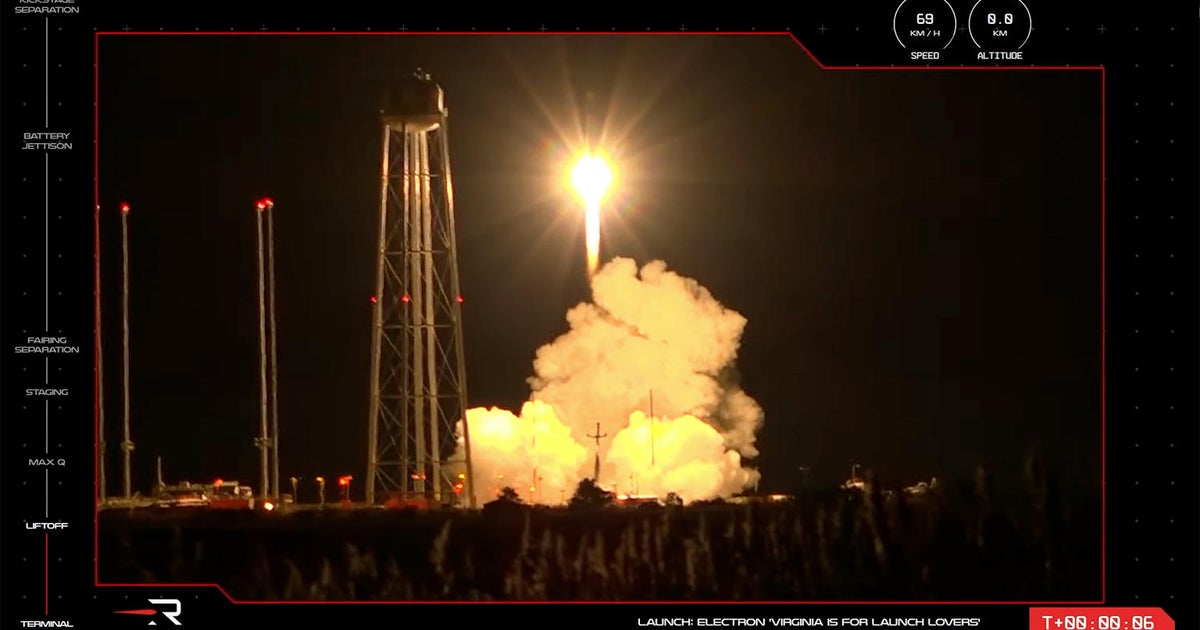 A Rocket Lab Electron booster lifted off the eastern coast of Virginia on Tuesday, launching three radio mapping satellites into orbit in the company's first launch from US soil. It was the first commercial rocket to use autonomous self-destruct software developed by NASA designed to reduce costs and ensure public safety.
"This flight does not simply symbolize another launch pad for Rocket Lab," company founder Peter Beck said. "This is a new capability for the nation. It's a new AFTS (automatic flight termination) system coming online for the industry. And it's a new rocket to Virginia and the Wallops flight facility."
A month late due to weather and holiday scheduling, the 60-foot-tall Electron took off with a fiery exhaust blast at 6 p.m. , Virginia, Flight Facility.
All rockets launched from the US are required to carry self-destruct systems capable of rapidly destroying an off-course propellant before debris can reach a populated area. In previous US launches, military personnel, using tracking radars and other systems, stood ready to transmit self-destruct signals if necessary.
But SpaceX now uses a company-developed automatic self-destruct system designed specifically for its Falcon 9 rockets that requires far fewer people to operate. The Electron is the first to use NASA software, which does the same thing, but can be configured for any rocket.
"Autonomous flight termination technology reduces the need for certain assets and personnel on the ground, ultimately leading to cost savings," said David Pierce, director of the Wallops Flight Facility.
"To date, 18 companies have requested the software through NASA's technology transfer process," Pierce added. "Rocket Lab was among the first applicants for the software to enable launch from Wallops. It was a huge milestone."
After propelling the Electron out of the lower atmosphere, all nine Rutherford engines at the base of the first stage shut down, with the single engine powering the second stage taking over for the next seven minutes.
At that time, a third "kick" stage carrying three HawkEye 360 ​​radio mapping satellites detached to fly on its own. Following a planned starter stage engine burn about an hour after liftoff, the satellites were expected to be released into a 341-mile-high orbit.
HawkEye 360 ​​satellites are launched in groups of three. They are designed to scan the sky to search for and map radio transmissions from the ground, air, and space, data useful to military, law enforcement, and other civilian and commercial users.
Before Tuesday's flight, Rocket Lab had launched 152 small satellites in 29 successful launches from two Electron platforms in New Zealand. The company plans to launch Electrons regularly from Wallops and is developing a larger, fully reusable rocket called the Neutron that will be built and launched from Virginia.