The United States will send 31 Abrams tanks to Ukraine to help defend against invasion by Russia in a major policy shift.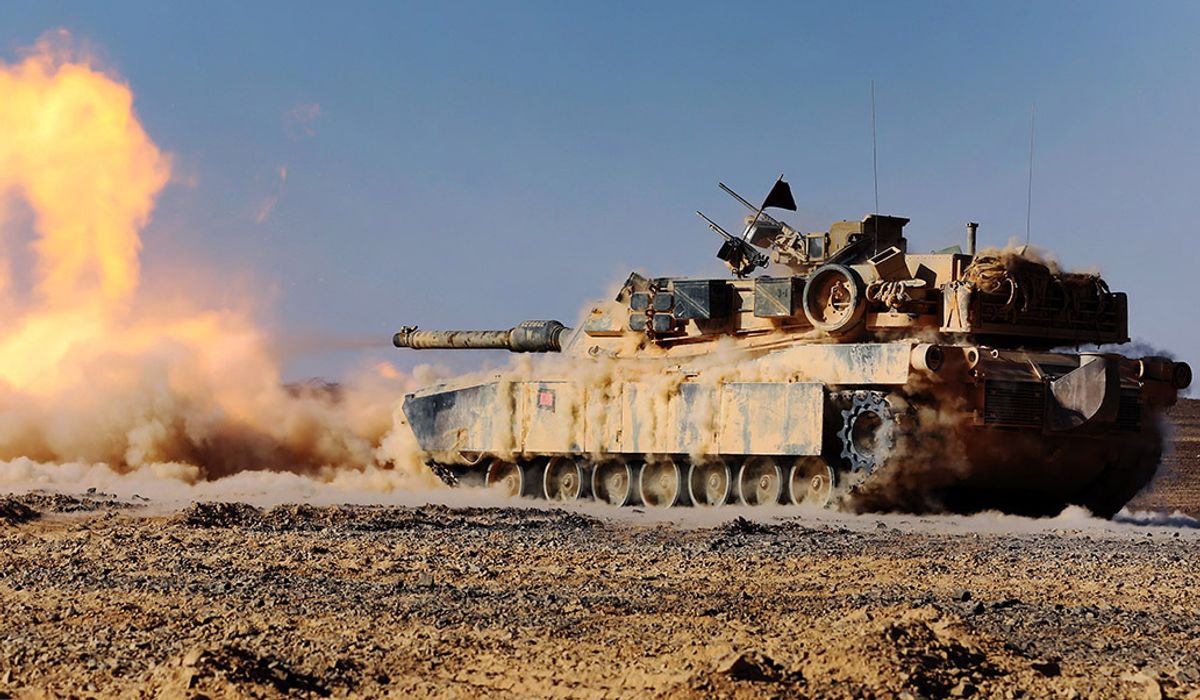 The Biden administration announced Wednesday that it will send 31 M1 Abrams tanks to Ukraine in a major escalation of US efforts to help Kyiv in its war against Russia.
President Biden is expected to announce the decision on Wednesday afternoon, according to senior White House officials, who spoke on condition of anonymity.
The tanks will be purchased with funds from the Congress-approved Ukraine Security Assistance Initiative, rather than being withdrawn from the US arsenal. The security assistance package provides long-term financing for the purchase of weapons and equipment to help Ukraine defend itself.
White House officials said they settled on 31 Abrams tanks because it is the equivalent of a Ukrainian tank battalion. They declined to comment when the first Abrams might be delivered, but some US officials have stressed it could take up to 12 months.
Wednesday's announcement marks a significant reversal in the Biden administration's refusal to send US tanks to the Ukrainian battlefield.
As recently as Friday, US officials said they would not send Abrams tanks to Ukraine because their high-tech nature requires complex maintenance and logistical challenges.
---
SEE ALSO: US Fears China and Russia Could Hide Behind Hedge Fund Lawsuits for Military Secrets
---
Last week, Assistant Secretary for Defense Policy Colin Kahl told reporters that the United States should not provide Ukraine with systems that "they can't repair, they can't maintain and, in the long term, they can't afford."
One of the White House officials said that after reviewing the type of capabilities Ukraine needs, including the ability to fight in open terrain, led to the policy change.
"We have said all along that the capabilities that we are going to provide are going to evolve with the needs of the war and that is what we are seeing here," the official said.
Another White House official who spoke to reporters said the United States would train Ukrainian soldiers to operate and maintain the tanks.
"We will have the ability to implement a very careful training program to be able to maintain and sustain these tanks, which require a great deal of maintenance," the official said.
It was not immediately clear how soon the United States will begin training Ukrainian officials on the Abrams or when that training will be completed.
The move is part of a broader effort with Germany and other US allies to bolster support for Ukraine at a crucial time in the war.
Germany announced on Wednesday that it would agree to send a small number of its Leopard 2 tanks and would approve the delivery of more German-made tanks by Poland and 11 other countries.
Foreign Minister Olaf Scholz announced the decision on Wednesday during a cabinet meeting.
Government spokesman Steffen Hebestreit said the decision was the result of "intensive consultations" between Germany's European and international partners.
"This decision follows our well-known line of supporting Ukraine to the best of our ability. We are acting in a closely coordinated manner at the international level," Scholz said during the meeting, according to a government statement.
Ukraine's President Volodymyr Zelenskyy has been begging the United States and other allies for months, insisting that the country's current level of tanks is not enough to retake its territory from Russia.
Last week, when Britain announced it would send 14 tanks to Ukraine, the country's leaders thanked the British government but said they were "not enough to achieve operational objectives."
Republicans in the House and Senate have also been pushing Biden to send Abrams to the Ukraine.
Senate Minority Leader Mitch McConnell, R-Ky., on Wednesday called the measure "overdue."
Rep. Michael McCaul, R-Texas and chairman of the House Foreign Affairs Committee, said Sunday that the United States should send tanks to Ukraine and push Germany to allow its tanks to help the war-torn country.
"There is going to be a winter offensive by the Russians. They need these tanks on the eastern flank of the Donbas," McCaul said on ABC's "This Week."
Sen. Lindsey Graham, a South Carolina Republican, just returned from another trip to Ukraine. During a press conference on Tuesday, she also urged Biden to send tanks to Ukraine.
"Rarely in the history of modern warfare has it relied so heavily on so few tanks. Three hundred tanks handed over to the Ukrainians, who have the ability to take any weapon system and maximize its benefits, I believe will determine and change the outcome of this war," Mr. Graham said.
(function (d, s, id) {
var js, fjs = d.getElementsByTagName(s)[0];
if (d.getElementById(id)) return;
js = d.createElement(s);
js.id = id;
js.src = "//connect.facebook.net/en_US/sdk.js#xfbml=1&version=v2.5";
fjs.parentNode.insertBefore(js, fjs);
}(document, 'script', 'facebook-jssdk'));