Trump campaign asks Meta to reinstate him on Facebook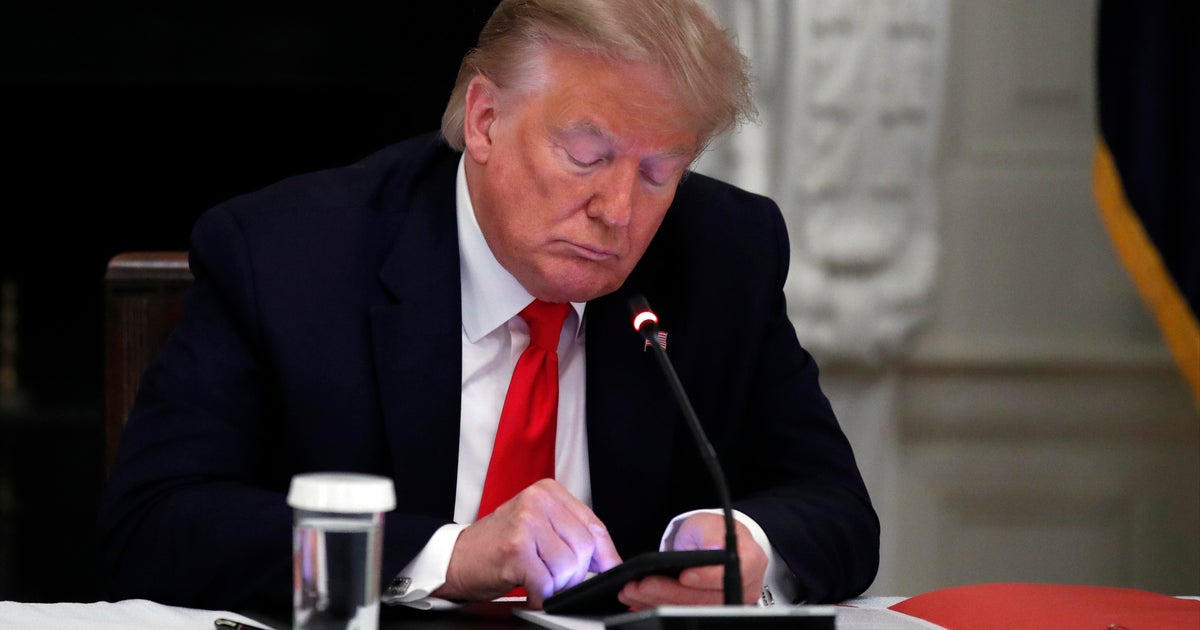 Former President Trump's campaign has asked Meta, Facebook's parent company, to reinstate him on the social media platform. CBS News obtained a copy of the letter on Thursday.
In the letter, Trump's lawyers wrote that the former president and 2024 candidate's continued ban from the platform could be seen as a deliberate effort by the company "to silence Mr. Trump's political voice."
The former president's lawyers also asked Meta executives for a meeting to discuss Trump's "soon re-entry to the platform."
Facebook suspended Trump in the wake of the January 6, 2021 assault on the Capitol, and his encouragement to his supporters before the attack. But, as CBS News reported earlier this month, Meta is considering letting Trump back on Facebook after banning him for two years in the wake of the January 6 riots.
The Trump campaign wrote to the social media company this week in an effort to reinstate him. CNN first reported on the request.
Facebook initially suspended Trump on January 7, 2021. In June of that year, he was banned for two years from January 7, 2021, with no guarantee that you will be allowed to return. When Trump announced his third presidential run in November, the company said he had no plans to reverse his ban at the time.
More or less at the same time Twitter also banned Trump from his platform, but Elon Musk, who took over the company in October 2022, he restored Trump's account in November 2022, after a Twitter poll found a majority thought he should be allowed back.
At the time, however, Trump suggested that he had already moved on. "I don't see any reason for it, they have a lot of problems on Twitter, you see what's happening. I might make it, I might not," he said shortly after Musk restored his account. His last tweets on the platform are from January 2021.
Trump started his own social media platform Truth Social hoping to compete with Twitter and Facebook, but the company has suffered some setbacks, including SEC and Department of Justice research
Fin Gomez and Musadiq Bidar contributed to this report.