Trump says he had an 'obligation' to nullify Georgia election as judge weighs grand jury report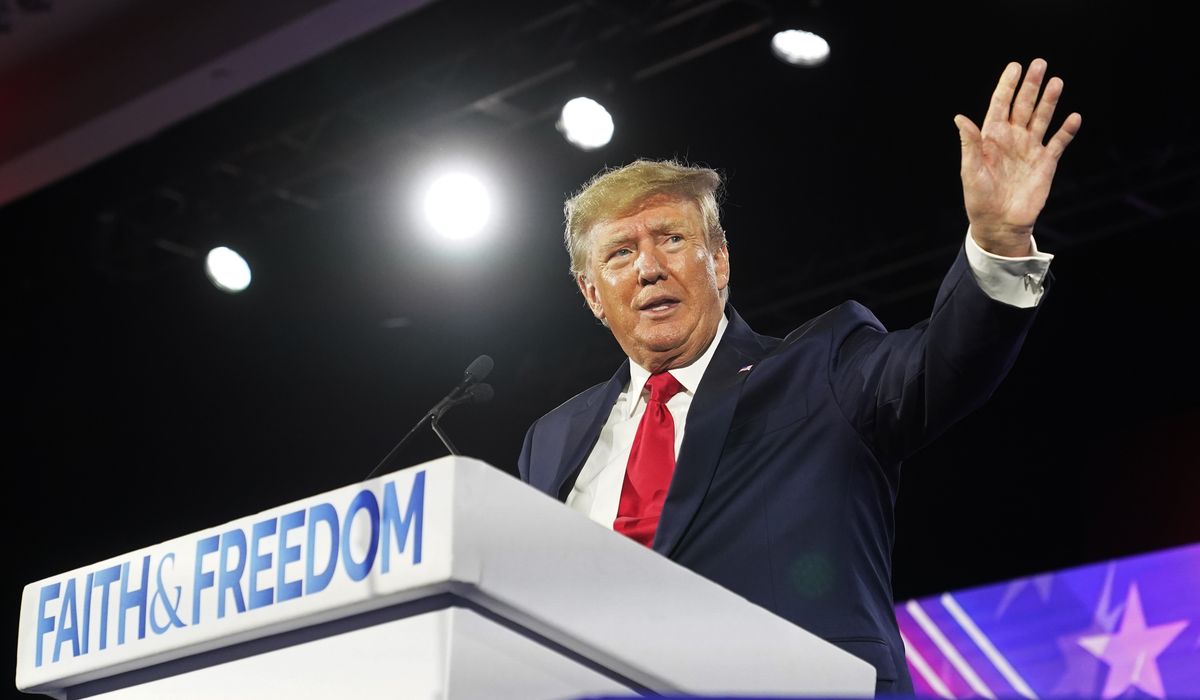 Former President Donald Trump said Tuesday he had an "obligation" to call Georgia officials protesting the 2020 election, as a state judge weighs releasing a grand jury report on possible election law violations by Trump and his allies.
Referring to his phone call with Georgia Secretary of State Brad Raffensberger in January 2021, Trump offered a likely defense if criminal charges are brought.
"With many people on the line on what was a PERFECT call protesting the rigged Georgia elections, which I have a clear right to do and indeed an obligation to do since making the call as President, how come no one said, while on the call, that I acted inappropriately, or made a statement protesting what I said, and then slammed the phone down," Trump wrote on his Truth Social platform. "None, even with so many opposing people, lawyers and others on the line. NO REPRESENTATIONS at all."
In the call, which was recorded, Trump asked Raffensberger to "find" 11,780 votes, enough to give him more than President Biden in Georgia. State officials certified Biden's victory and found no evidence of voter fraud.
Fulton County District Attorney Fani Willis has been presenting evidence before a special grand jury about possible election law violations by the Trump team. She has said numerous people are facing possible charges in an effort to overturn the state's election result.
Fulton County Superior Court Judge Robert McBurney will hold a hearing Tuesday to decide whether to release portions of the grand jury recommendation report.
Trump insisted again Tuesday that his phone call was "perfect" and that his opponents cheated in the election.
"Many people, including attorneys for both parties, were knowingly on the line," he wrote.
(function (d, s, id) {
var js, fjs = d.getElementsByTagName(s)[0];
if (d.getElementById(id)) return;
js = d.createElement(s);
js.id = id;
js.src = "//connect.facebook.net/en_US/sdk.js#xfbml=1&version=v2.5";
fjs.parentNode.insertBefore(js, fjs);
}(document, 'script', 'facebook-jssdk'));