Winter weather kills 78 in Afghanistan, Taliban say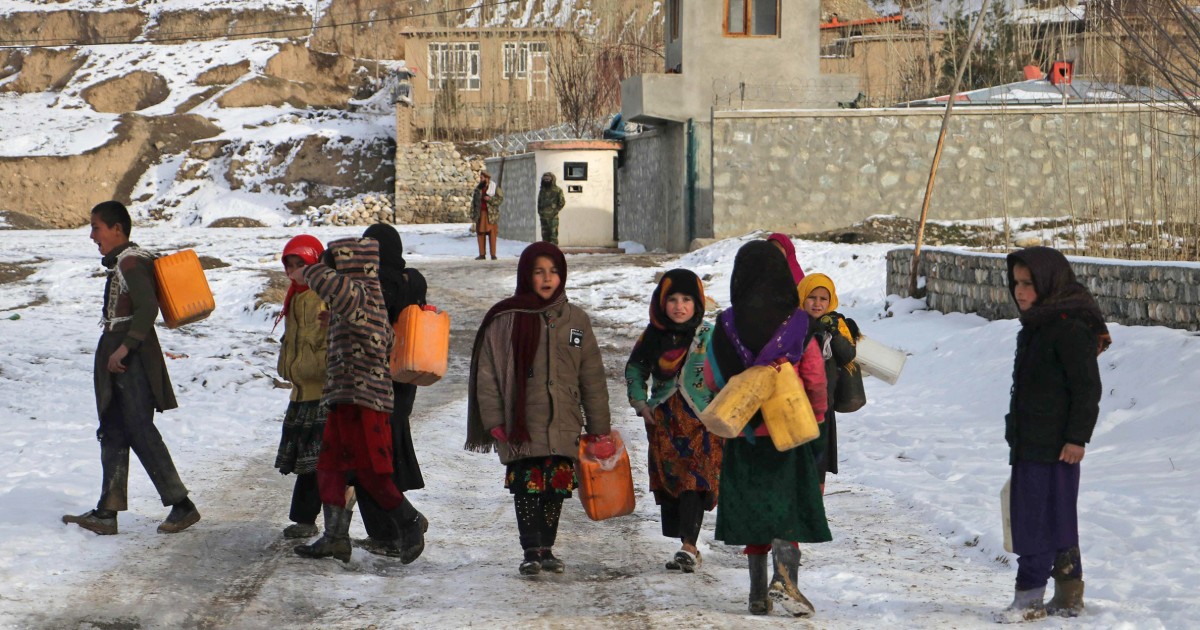 Taliban officials said Thursday that 78 people have died in just over a week during Afghanistan's harsh winter, deepening the country's humanitarian crisis.
Shafiullah Rahimi, a Taliban spokesman for the Ministry of Natural Disaster Management, said the deaths occurred since January 10. More than 75,000 cattle have also died as a result of the cold, Rahimi said.
He estimated that the Taliban have tried to reach out and help more than 1 million people across the country and "are still doing everything they can to support more families during this harsh cold weather."
The Taliban seizure of power in August 2021 sent Afghanistan's economy into a tailspin and transformed the country, driving millions into poverty and hunger. Foreign aid stopped almost overnight.
Sanctions on Taliban rulers, halting bank transfers and freezing billions in Afghanistan's foreign exchange reserves have already restricted access to global institutions and the foreign money that supported the country's aid-dependent economy. before the withdrawal of US and NATO forces.
The United Nations Office for the Coordination of Humanitarian Affairs said Thursday that extremely cold weather in Afghanistan has reportedly killed thousands of cattle in the eastern, western and northern regions.
"The loss of livelihoods and assets further endangers Afghan families at a time when 21.2 million people urgently need continued food and agricultural support," OCHA said in its weekly briefing.
Forecasts call for temperatures to plummet to -31 degrees Farhenheit in parts of Afghanistan this weekend. Aid groups are providing winterization support to families, including heating, cash for fuel and warm clothing, but distributions have been severely affected by the de facto authorities' ban on female aid workers from NGOs, added OCHA.
During an emergency meeting, Mullah Mohammad Abbas Akhund, the Taliban's minister for natural disaster management, called for more help. He said the numbers are not accurate because the government has little access to remote areas.
In a separate statement on Thursday, the Taliban ordered the relevant authorities and government officials to help the affected families.
"We are deeply saddened that our compatriots have lost their lives in some provinces due to the intense cold," the statement said.
In an interview with the AP in November, a senior Red Cross official, Martin Schuepp, said more Afghans will struggle to survive as living conditions deteriorate in the coming year. Half of Afghanistan's population, or 24 million people, are in need of humanitarian aid, according to the group.